Komo By EastWest – An Essential Guide
Komo by EastWest Bank is not as popular as CIMB or ING Philippines. In fact, it has only 10,000 app downloads as of this writing. However, it has features that sound promising and may go head-to-head with those from popular digital banks.
Komo's interest rate which is 2.5% per annum is one feature that I like most in this digital bank.
With Komo, you can start saving and earning a higher interest rate than most banks – physical or digital.
Interested? Learn more in the sections below. Let's go!
Komo digital bank features
Komo is fully digital. There is no need to go to a brick-and-mortar bank just to perform transactions. Opening an account, adding funds, withdrawals, and other bank transactions are done in the Komo app.
No required deposit to open an account. Unlike physical banks, you don't need to deposit money to open a Komo account.
No maintaining balance. Similar to other digital banks, maintaining balance is not required by Komo.
Higher interest rate at 2.5% per annum base interest. Other digital banks offer promos to make their interest rates higher that reaches 4.00%. Komo does not provide promos currently but 2.5% is good enough if your goal is to park your savings or a portion of your emergency fund.
Secured savings. EastWest Bank created this digital app and deposits are held with East West Rural Bank. This rural bank is a member of Philippine Deposit Insurance Corporation (PDIC) and regulated by Bangko Sentral ng Pilipinas (BSP). Deposits in this bank are insured for up to P500,000.00 just like other banks.
Includes a Komo debit card. This card which is powered by Visa can be used to withdraw money. There are added security settings controlled in the app such as PIN reset and temporarily locking the card in ATMs, online payments and POS.
Bills Payment. Komo can be used to pay bills such as credit cards, insurance, and electricity. Personally, I don't use this feature as I have already an existing payment channel for paying bills.
Komo Bank Statement. This document can be generated in the app which is a good thing.
What you need to open a Komo account
To open a Komo account, you need to have the following: a valid email address, mobile number, and a valid government-issued ID.
The following are the IDs accepted by Komo:
Passport
Driver's License
UMID
SSS ID
PRC ID
Postal ID
Voter's ID
Creating an account with Komo is very easy and it takes just a few minutes. Verification and approval of the account take a few days so you have to wait for a little while before you can fund or avail of its features.
Steps to open a Komo digital savings account
Install, download, and open the app Komo by EastWest from the Play Store or App Store.
Allow permissions in your smartphone for Komo. A pop-up message will display upon opening the app.
Swipe thru the introduction screens about Komo features. You may skip if you want.
Once you're done with the introduction screens, the Komo welcome screen will display.
Tap Create your Bank Account. This will open a screen that says "Before we get started, please note that you are opening a bank account. To continue we will be asking for your personal information – just like opening any bank account."
Next, tap Got it? to confirm that you are opening a bank account. This will display the Sign Up screen.
Start registering by answering the following questions. Once done, tap the right arrow button to go to the next screen.

Are you a Filipino?
Do you have at least the following? i. A US Citizenship. ii. A US permanent residency card or green card. iii. A US tax identification number.

In the next screen, provide a valid email address and mobile number and agree to the Komo terms and conditions. Tap the right arrow to go to the next screen. This will display the OTP screen.
Enter the One-Time Password (OTP) sent to the mobile number you registered. The Passcode reminders screen will display. Tap the next arrow to go to the next screen which is the Passcode Creation screen.
In the Passcode Creation screen, enter the 6-digit passcode. Re-enter the passcode to confirm. The following screen will display next. Tap the right arrow button.
Select the type of document to scan, then tap the right arrow. Allow the required app permission to take pictures and video.
Scan your ID and take a selfie. Just place the ID within the defined frame until the Komo app captures it automatically. Make sure that lighting is good, there is no glare and the image is not blurred. You may retake if needed or if the ID is not captured properly.
Next, tap Continue. This will display the confirmation screen. It says that the ID has been captured successfully and submitted for verification.
Fill in your personal information and address. This is in compliance with the regulation of BSP which is a standard for all bank accounts. You will need to provide your full name, birth date, gender, present address, and permanent address, Once done, tap the right arrow button to go to the next screen. This will display the Debit Card screen.
In the Debit Card screen, enter your full name. This is the name that will appear on the card. Once done, tap the right arrow button.
Check the debit card delivery details. This will default to the address you entered above. Once done, tap the right arrow button. This will display the confirmation page. You're done!
What's next after opening an account?
Congrats! You have just opened your very own Komo account. Now, what's next?
After the registration process, the application will be evaluated by Komo. Once approved, you will receive a confirmation thru SMS sent to your registered mobile number. I received mine after 3 working days. That's good enough. At least I'm sure that users are carefully screened by Komo.
Once you received the application, you can now add funds to your Komo account.
How to deposit money to your Komo account
Depositing money to Komo can be done by using other online banking or e-wallet apps via "Transfer Funds", "Transfer to Other Bank", or similar features. Be careful in selecting the receiving bank as there are also existing options such as East-West Banking Corporation or EastWest Bank.
I deposit money to my Komo account via PNB mobile banking app. The receiving bank option in PNB is EastWest Rural Bank/ Komo. There's the name Komo so it's not confusing and I have already bookmarked it in the PNB mobile app.
According to the Komo official website, if the mobile app that you're are transferring from is a non-EastWest app, select "EastWest Rural Bank" as the receiving bank. However, if the source account is from EastWest Online, choose "EastWest Bank" as the receiving bank.
Below are the steps in depositing to Komo from the PNB mobile app via InstaPay:
Log in to your mobile banking app (PNB mobile in this example).
Tap the PNB main menu
Select Transfer Funds.
Choose Other Local Banks – Instapay.
Select the source account in the Transfer From screen.
Tap New Payee in Pay To screen.
Tap Select Bank.
Select EastWest Rural Bank/ Komo
On the New Payee screen, enter the required details such as your Komo account name and account number
Enable Save Payee to List.
Tap Continue.
Enter the desired amount in Amount in PHP.
Tap Continue. This will display the Review and Confirm Details screen.
Tap Done.
Enter the One-Time PIN or OTP. A confirmation page will display after the successful transaction. 
How to withdraw money from your Komo account
Komo has provided a debit card to its depositors for withdrawing money when needed. You can avail of free unlimited withdrawals when used in EastWest ATMs. For other BancNet ATMs, there are 4 free withdrawals per month.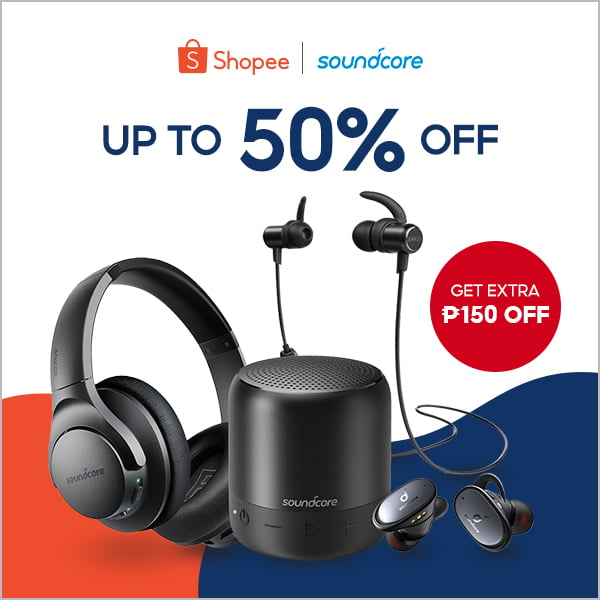 Final thoughts
Just like other digital banks, there are a lot of things to like about Komo. It is fully digital so the need to go to a physical bank just to open a savings is now a thing of the past. With just a valid ID and by following the steps above on how to open an account, the process is now very easy and convenient. Add to that, it's good to know that there's no required deposit and maintaining balance.
Komo has a base interest rate of 2.5% p.a. which is way better than physical banks and in the same range as the base interest of popular digital banks. With its debit card, Komo is a good digital bank for emergency funds or savings.
How about you? What do you think of Komo? Please share your thoughts in the comments section below.
Update: I have updated this post to reflect the change in Komo's base interest rate from 3.00% to 2.5%. Though, it's now lower than before, this is still competitive than the other banks in the country today.