DiskarTech: How to Open an Account and Start Saving
Have you heard about DiskarTech?
Not yet? Well, you have landed at the right place!
In this post, I'm going to show you the detailed steps on how to open a DiskarTech account.
In just a few minutes, you can open a DiskarTech account, be verified, and start saving and earning. Just follow this tutorial and everything will be easy for you.
With a 3.25% per annum interest rate, DiskarTech is a good mobile banking app to start your saving journey or add a variation to your existing ones. Not only that, you can avail of DiskarTech's many mobile features and even earn additional income.
A. What is DiskarTech?
DiskarTech is a new mobile app that's currently making waves with so many downloads in just a few weeks after it was released.
As I am writing this, I checked the number of downloads of this app. DiskarTech has already more than 1 million downloads. Just wow! (Update: As of October 3, 2020, the app has already achieved 3 million downloads as posted on its Facebook page).
DiskarTech is a digital banking app that has so many features packed in one mobile app. Some have even called it a 'super app' because of the many things that you can do in this app.
The use of Taglish makes DiskarTech unique among similar apps. The app name makes it obvious – the fusion of the words 'diskarte' and 'tech'. Therefore, the use of this language is also what makes it very appealing to Pinoy users. As you register, the app communicates with you in a mix of Tagalog and English, a very good approach to achieve millions of users in just a few months.
B. Why open a DiskarTech account?
RCBC DiskarTech has the following features:
Powered by Rizal Commercial Banking Corporation (RCBC), DiskarTech accounts are Basic Deposit Accounts (BDA) of RCBC. The money you save to your DiskarTech account is deposited in this bank.
DiskarTech savings has an interest rate of 3.25% p.a. This is one of the highest in the industry and a good platform for someone who is looking for ways to start saving. This savings program called '#BuhayGinhawa' is insured by PDIC.
DiskarTech Telemedicine is an online consultation package. It is very useful especially if one can't visit his/ her doctor's clinic.
Insurance is also offered by DiskarTech. It includes Commuters PA, Dengue Cash, Ridesafe, etc.
Online bills payment.
Money transfer.
Deposit and withdraw money.
Load and e-pins purchase.
Do you want to save money with a high-interest rate, avail of telemedicine, or use the app for business? Do these DiskarTech features appeal to you? Then, you may open an account now! Ready? Let's go!
C. Requirements to open a DiskarTech account
To open a DiskarTech account, you must be a Filipino citizen, a non-US resident, and should be 18 years old and above.
It is advisable to upgrade your account right away just like in Coins.ph, PayMaya, and GCash to fully enjoy the many features of RCBC DiskarTech. To do this, you must prepare 1 valid ID.
You can choose from the list of IDs below: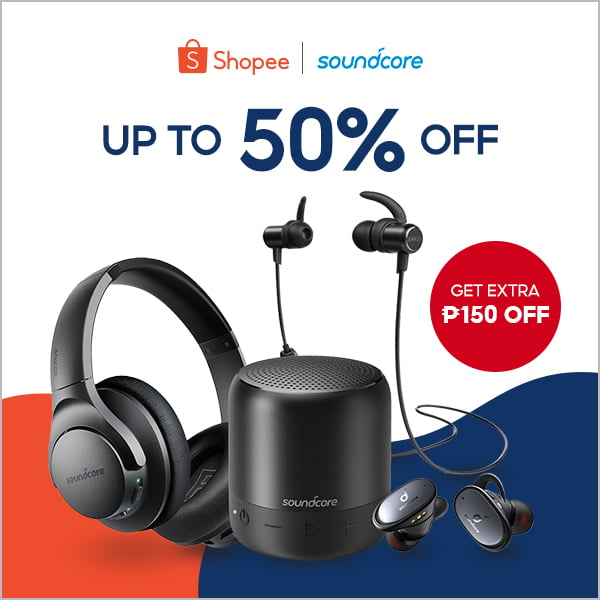 Passport
Driver's License
UMID
SSS Card
Postal ID
Voter's ID
PRC ID
TIN ID
D. Steps to open a DiskarTech account
1. Install DiskarTech from the App Store or Play Store
Just like many finance apps that are available today, you can download and install DiskarTech for free. Just open the App Store or Play Store, search, download, and open the app.
On opening the app, a welcome and login page will display. The button 'Gumawa ng Account' (Create an Account) is displayed by default.
2. Tap 'Gumawa ng Account' on DiskarTech's welcome screen
Tapping 'Gumawa ng Account will display a new screen where you will be asked for your nickname. The nickname you supply here is actually your username when logging in into your Diskartech account. You will be greeted with the words 'Kumusta ka? Ano ang nickname mo?'.
As mentioned, the way that the interface of DiskarTech is designed is that it is very conversational.
3. Enter your 'nickname' (username), then tap 'Susunod'
For the nickname, it should be unique. If your desired name is already taken, you should enter a new one. The app will not allow you to go to the next step if you enter a name that is already taken.
4. Enter a DiskarTech referral code, then tap 'Susunod'
For DiskarTech NegosyanTech Code, please enter:
AAZZ4890
Thank you! I will receive Php30.00 as a referral bonus. On the other hand, you will receive Php10.00 for using that code. You will receive your own code once you completed the verification.
UPDATE: Instead of Php10.00 , new users will now receive free insurance for using a referral code. According to their official Facebook page, it is "up to P30K coverage for 3 months underwritten by Malayan Insurance."
5. Enter your mobile number, then tap 'Susunod'
DiskarTech will send the one-time password to the mobile number that you will enter here.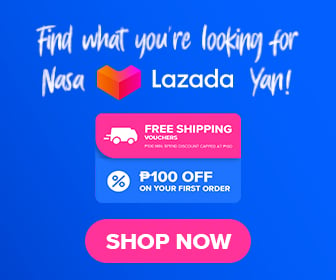 6. Enter One-Time Password (OTP)
Type the 6-digit one-time password (OTP) sent to your registered mobile number. You may tap 'I-resend ang OTP' if you did not receive any SMS from DiskarTech.
7. Enter your password, then tap 'Submit mo na!'
Enter and confirm your password. Make sure that the password has: a) at least 8 characters, b) lower (a-z) and upper case letters (A-Z), and c) at least one number (0-9) or a symbol.
8. Activate Fingerprint / Face login feature (optional)
In this screen, you have the option to use a fingerprint/ face login when logging in to your DiskarTech account. Tap 'Activate na' to go for this option. Choose 'Sa susunod na lang' to go to the next screen and retain the default login using your nickname and password.
9. Create a goal (optional)
On the next screen, you will be given an option to create a goal by tapping 'Mag-create ng goal'. Alternatively, you may skip this part by selecting 'Sa susunod na lang.'
Congrats! You have just created your very own DiskarTech account! You will be welcomed by DiskarTech with this words:
"Yun oh, <your name>! Success ang pagcreate ng DiskarTech account. Pwede mo nang i-explore ang features na ino-offer sa DiskarTech."
Tap 'Tara na't mag-explore!' to open the DiskarTech app and check it's design and features.
E. Steps to verify your DiskarTech account
After successfully creating your DiskarTech account, you will notice that although the features such as Scan, Deposit, Withdraw, or Transfer are displayed, they are not available when you open them.
Try to tap a button. A pop-up screen will display with the words:
"Palakihin ang savings sa 3.25% interest rate ng verified accounts. I-verify and DiskarTech account para magamit ang lahat ng features ng app at kumita ng referral incentives. Ito ay PDIC-insured kaya save!"
To access all features of DiskarTech, you must verify first your account. Below are the steps in verifying your DiskarTech account:
1. Tap 'I-verify ang account'
Tap any button or feature on the Diskartech app such as Scan, Deposit, Withdraw, or Transfer to open the pop-up screen. Then tap 'I-verify ang Account'. This will open the DiskarTech Reminders screen.
2. Check the DiskarTech reminders
DiskarTech has prepared reminders to check before verifying your account. Included are helpful tips to make verification so much easier and hassle free. Some of the reminders are:
Prepare 1 original government-issued ID such as Passport, Driver's License, UMID, SSS Card, Postal ID, Voter's ID, PRC ID and TIN ID.
Make sure that all personal information match the your selected ID
Read the DiskarTech terms and conditions
The picture taken of your ID should be clear because this will be uploaded for DiskarTech
Follow the instructions when taking the video selfie
After reading the DiskarTech reminders, tap 'Susunod' (Next). This will display the Account Information screen
3. Fill in your account information
In this screen, you have to provide the required details in order for your DiskarTech account to be verified. These details are similar to what other Fintech apps require such as GCash, PayMaya, Coins.ph, or CIMB.
The account information screen is divided into different sections. Just tap 'Susunod' to go to the next section.
Eligibility – In this section, you will be asked if you're a Filipino and if you're a US citizen or US Resident.
Personal Details – Here, you have to enter the following information needed by DiskarTech: Nationality, First Name or Unang Pangalan, Middle Name (Optional), Last Name or Apelyido, and Gender or Kasarian, Date of Birth, Place of Birth, Mobile Number, and Email Address.
Address – You will enter here the details of your present and permanent address. If both are the same, just tick the checkbox 'Same as present address.' The details needed are City/Municipality, Barangay, Postal Code, and Street.
Additional Details – Enter the source of funds for your DiskarTech account and the nature of your work (optional) in this section. Choose the source of funds from the following checkboxes: Salary or Professional Fee, Commission, Business, Dividends or Interest Earnings, Proceeds from the Sale of Property or Inheritance or Donation, Remittances, Pension or Allowance, and Social Grant or Ayuda.
Terms and Conditions – This section shows the document DiskarTech Basic Deposit Account Terms and Conditions.
Data and Personalization – In this section, you will provide the consent for DiskarTech on what data you want to share or if you want to receive promos from them. The checkboxes here are Promos and Rewards, Third-Party Promos, Profiling, Profile Sharing, and Credit Scoring.
ID Document – You will select here the type of ID that you want to submit to DiskarTech for verification. Just tap Type of ID drop-down field and the list of options will display.
Once done, tap 'Susunod' and a new screen will display.
"Malapit nang mafinish! Konting kembot na lang matatapos na ang verification mo." It also displays that Account Information is highlighted which means you are done with that process.
Next will be Proof of Identity and Liveness Capture.
Tap 'Go, Ituloy Na!' then allow the DiskarTech app to take pictures and record video.
4. Provide Proof of Identity by scanning your ID
Follow the instructions when scanning your ID. You have to position your ID within the defined frame until it is captured automatically.
Make sure that the details you have provided matched with that in the ID. The DiskarTech app will not successfully scan if some details are incorrect.
Based on my personal experience, it is not easy to scan an ID at night. Perhaps, there isn't enough light or because there is some glare.
I think it is best to scan your ID with natural light. What I did is scan my ID near the window where there is enough natural light.
Tap CONTINUE once done with scanning. You can also select RETAKE if you want to scan it again.
5. Perform liveness capture
After you have successfully scanned your ID, the next screen displayed is Capture your face.
You will receive instructions as you go along with this process. For this screen, it says: "Follow the two-step process and align your face with the frame. Hold your device on eye level and look straight into the camera. Your face will be captured automatically."
Select TAP TO CONTINUE to begin the liveness capture. It will just take a few seconds if you follow the instructions displayed in the app. For example, if your face is too far from the camera, it will display the instruction "Move a bit closer."
After the liveness capture, the verification process of DiskarTech will start right away. You will see this message on the screen:
Verification is on-going. Please wait while your verification is processing. We'll notify you pag naverify na ang application."
Once verified, you will receive an SMS in your registered mobile number.
You will also receive a notification in your DiskarTech app confirming that the verification is successful:
"Yun oh! Verified account na. Ayan, ready ka na para magamit ang features na ino-offer sa DiskarTech! At syempre may 3.25% interest ka na."
Congrats! You have successfully opened and verified your DiskarTech account!
F. How to deposit money to DiskarTech via over-the-counter
To start saving in your RCBC DiskarTech account, you have to make sure that you have funds in your wallet. You can deposit via the following: Bayad Center, 7-Eleven via CLiQQ kiosks, ECPay merchants, Gaisano Capital, Tambunting Pawnshop, CVM Pawnshop, RD Pawnshop, eBiz.
The above list is still growing as DiskarTech also expands its services. Just follow the official channels of DiskarTech for announcements. Here are the steps in depositing via over-the-counter:
Log in to your DiskarTech account.
Tap Deposit.
Select the partner channel where you want to deposit.
Enter the desired amount to deposit. Note: The minimum amount to deposit is Php 200.00.
Tap 'Susunod'.
The reference number or bar code will be displayed in the next screen. This number or code will only be valid for 30 minutes so make sure that there is a partner channel near your location.
Present the reference number to the cashier and pay the amount to deposit.
A confirmation will be sent stating that the deposit was successfully processed.
G. How to deposit money to DiskarTech via BPI mobile banking
Other than over-the-counter options, you can also deposit money to your DiskarTech account via your BPI mobile app.
Personally, this is my preferred method as this saves me a lot of time.
Log in to your BPI account.
Tap the main menu button (3 lines at the upper-left-hand corner of the screen).
Select Transfer Money.
In the Transfer From field, choose the source account.
Enter the transfer amount.
Select Transfer to another bank.
In the Bank field, select RCBC/DISKARTECH, then tap OK. Transfer Service currently defaults to InstaPay as PESONet is not available yet. Make sure to check the Transfer Fee.
Enter the DiskarTech account number.
Enter your DiskarTech Account Name.
Tap Next.
Review the details on the next screen.
Tick the checkbox 'I agree to the Terms and Conditions of this transaction.'
Tap Confirm.
Enter the 6-digit PIN code.
A confirmation screen will display stating that the transfer is successful.
H. How to withdraw your money from DiskarTech via cardless withdrawal
You can withdraw money from your DiskarTech account in RCBC ATMs using cardless withdrawal.
Log in to your DiskarTech account.
Tap Withdraw.
Tap FREE Cardless ATM Withdrawal. ('Mag-withdraw sa mahigit 1500 RCBC ATM Machines.)
Select the amount to withdraw in the next screen. Pre-defined values are 100, 200, 500, 1000, 3000, 5000, 10000, 20000. Note that the maximum amount per transaction is Php 20,000.00 while the maximum amount to withdraw per day is Php 50,000.00.
Tap Confirm in the next screen. You may double-check the amount and service fee.
Enter the OTP sent by DiskarTech to your registered mobile number.
A confirmation screen will display with the Reference Number.
Go to the nearest RCBC ATM.
To claim the amount, enter the reference number and the OTP.
I. How to cancel your DiskarTech cardless withdrawal
If you weren't able to withdraw and you wish to cancel the cardless withdrawal in your DiskarTech app, just follow the steps below:
Log in to your DiskarTech account.
Tap Withdraw.
Tap Pending Withdrawals.
In the Pending Withdrawals screen, tap pending withdrawal transaction.
Tap Cancel cardless withdrawal
Select 'Oo' (Yes) in the message 'Gusto mo ba i-cancel and cardless withdrawal?'
That's it! You have successfully canceled a pending cardless withdrawal.
J. How to create a goal in DiskarTech
One of the features in DiskarTech that could help us in our financial journey is the creation of goals. You can create any goal that you want. It could be for the educational funds of your kids in their next enrollment, a small business capital, money for house repair, etc.
Want to create your goals in DiskarTech? Here are the steps:
Log in to your DiskarTech account.
Tap Goals. You can find this at the bottom part of the DiskarTech dashboard.
In My Goals screen, tap 'Gawa ng New Goal'. This will display a new screen.
Enter the name of your goal. Optionally, you can also add a photo.
Tap 'Susunod'. This will display the next screen that asks "Gaano mo katagal gusto mag-save para sa #Goals? Input mo ang amount na gusto pag-ipunan"
Enter the amount of savings that you desire to achieve.
Tap 'Susunod.'
Enter the number of months that you will save for your goal in 'Ilang Months gusto mag-save'.
Enter the month that you want to start your goal in 'Anong Month Mag-start.'
Tap 'Susunod.'

Overview

screen will display. It shows:

The name of your goal.
The amount that you want to save.
Duration.
The total number of months.
Monthly savings. Computed based on the amount and duration.

Tap 'Go Na!'.
My Goals screen will display your just created goal. The cool thing here is that it shows the percent completion of your goal based on the amount of savings that you have right now. 
K. DiskarTech Frequently-Asked Questions
1. Is there an initial deposit to open a DiskarTech account?
There is no initial deposit required. I was able to open and verify my DiskarTech account without depositing any amount. I deposited a few days after thru my BPI Mobile app.
2. Is there a maintaining balance required?
There is no maintaining balance in DiskarTech. You can leave it with zero balance or deposit money if you want. Of course, it's good if you put money in your account to avail of the 3.25% interest rate and to begin your saving journey.
3. Is there a maximum deposit?
Maximum deposit is Php 48,000.00. Interest will be credited to your account until your balance reaches Php 50,000.00. In DiskarTech's own words: "Pwede kang magdeposit hanggang Php 48,000.00 at maki-credit naman ang interes sa account mo hanggang umabot ang balance sa PHP 50,000.00."
4. I am unable to verify my DiskarTech account, what should I do?
If DiskarTech is unable to scan your ID, the first thing to do is to check the personal details you have provided. You may check every field for any mistake or if the details match with that displayed in your ID. This is because DiskarTech will not successfully scan the ID if there's a discrepancy.
If scanning your ID is still not successful in spite of checking every detail, you may try to scan in a well-lighted area without shadows or glare. This is the part where I personally experienced an issue with scanning. As I have mentioned before, I did the scanning in an area where there is natural light and everything went well.
If verifying your account is still not successful, you may contact the DiskarTech officials channels thru Facebook Messenger or Email.
Final Thoughts
FinTech apps in the Philippines have been growing at a steady rate these last few years. To penetrate the industry and to be easily embraced by mobile users, a new app should present something unique and worthwhile. What is unique and worthwhile for DiskarTech?
In terms of savings, 3.25% interest rate per annum offered by DiskarTech is one of the highest among digital banks. GCash GSave comes close with a 3.1% interest rate as a base interest. It can go higher and up to 4.0% on a promo or if you have Php 100,000.00 deposited in your account. On the other hand, physical banks are far behind with less than 1.0% interest rate p.a.
The DiskarTech referral system, though not that unique, also places more value to users who might want to adopt and embrace the new app. What makes it unique? It does not only reward the person who gave the referral with Php 30.00, but also the new user with Php 10.00.
Another feature of DiskarTech is Telemedicine which provides medical consultation online. This unique service will give a person access to medical professionals without leaving his/her home.
For questions, clarifications, and updates, you may check the DiskarTech official FB Account.
Have you registered in DiskarTech? How's your experience? Please share your thoughts in the comments below. Thanks in advance.