Flint Philippines – Invest in Real Estate Crowdfunding
Do you want to invest in real estate crowdfunding for as low as Php 1,000.00 and earn 10% to 13% per annum interest? Try Flint Philippines!
I have joined Flint Philippines last year and have been enjoying passive income since then. The process is very simple. Once you're registered and your Flint Philippines account is verified, you can fund an available project, sit back and wait for payouts, earn interest, add more funds, and re-invest your money in the next project.
When the Flint projects you have invested in are providing payouts, you will now reap the benefits of having your hard-earned money work for you.
As a disclaimer, what I write here should not be taken as investment advice but just a sharing of experience about this investment platform. Before I invested in Flint Philippines, I made sure that I have done thorough research by checking every available resources online.
Before investing in Flint Philippines, please make sure that you have enough emergency funds and savings as any investment vehicle involves risk. Also, check if this kind of investment is aligned with your financial plan and has an appropriate space in your portfolio. Lastly, do your own research about the Flint Philippines.
A. What is Flint Philippines?
According to its website, Flint Philippines is the "first, tech-enabled low-cost Philippine real estate crowdfunding platform that is made for investors who like to invest in Philippine real estate properties." It is the platform developed by Signet Properties and powered by SeedIn Technology where Filipinos may invest in real estate properties at a very low cost.
In the crowdfunding space, Flint Philippines is the first platform that focuses primarily on real estate crowdfunding. Its tagline 'Open to Anyone at Any Time' embodies the idea that investing in real estate is open to anyone wherever he or she is and at any time of the day. Its users are Filipinos living here or abroad who have the opportunity to invest when there is an available project.
UPDATE: The Securities and Exchange Commission (SEC) has recently published an advisory that says Flint Philippines is "not authorized to solicit investments from the public."
You may check the response of Flint Philippines in its official Facebook page. Here's an excerpt: "We have been in consistent communication with the good people at the Securities and Exchange Commission (SEC) since prior to the advisory. We're confident and hopeful that the issue will be resolved."
For now, it is prudent not to join Flint and wait for the outcome of the above.
B. Why invest in Flint Philippines?
Investing in real estate is one of the best ways to earn passive income. Of the different strategies of real estate investing, the most common is buying a property with the goal of renting it out. This will generate monthly income while at the same time providing capital appreciation in the years to come.
However, not everyone can purchase a property as an investment. Owning a house and lot in the Philippines as an asset and a shelter is already a struggle for many Filipinos.
But don't worry, this is the part that is filled in by Flint Philippines. Thru property crowdfunding, first time investors or those who want to diversify their portfolio, can now have a chance at investing in real estate.
With Php 1,000.00 minimum investment, more Filipinos can earn passive income thru Flint Philippines. What's more? The process from registration to investing in the platform is fully online and you can do it wherever you are.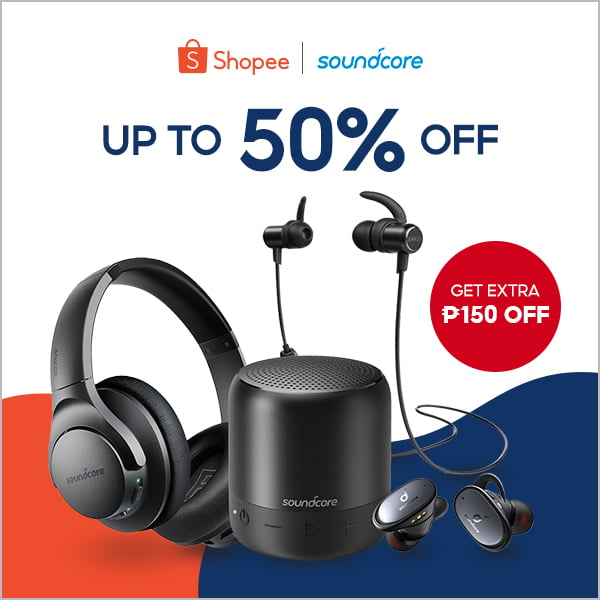 C. Crowdfunding and Flint Philippines
In crowdfunding, a group of people pool in small amounts of money in order to raise a target amount that is enough to be allotted for an investment. In Flint crowdfunding, a few entities are involved in order to make this happen.
Signet Properties, a lead generation and property listing platform developed Flint with the help of SeedIn Technology. Flint is the platform where real estate crowdfunding actually happens.
SeedIn Technology is another platform and has the expertise in crowdfunding. Flint Philippines is partnered with SeedIn and currently operates under its crowdfunding license that is regulated by the Securities and Exchange Commission (SEC).
The payment portal utilized in both platforms is Paynamics. If you are a user of both Flint Philippines and SeedIn, the similarity is very obvious when you are topping up your accounts.
Aside from the above-mentioned entities, Flint Philippines is also partnered with different real-estate brokers and financial institutions.
So how does crowdfunding works? Signet looks around for viable real estate properties and provides the necessary information and details. After a thorough vetting process, Flint Philippines posts a property that is ready for crowdfunding. According to them, the properties posted are already pre-funded.
Let's say the amount is Php 6,000,000.00. Investors crowdfund using the Flint Philippines platform. Once the amount is reached, crowdfunding will stop and the property will not be available anymore. This will become clearer in the sections below.
D. How can you earn thru Flint Philippines?
Funds invested in Flint Philippines earn interests (per annum) and paid out every month. This system provides a fixed, expected, and safe return of invested money for its users. Best of all, you can re-invest the earnings and paid out principal in the next available project. This is one of the reasons why I really love investing in Flint.
One of features of Flint Philippines that is very helpful is the investment calculator. Before investing in any project, you can enter your desired investment amount, then the calculator will compute your earnings. Not only that, it will also provide you with the monthly repayment schedule and amount.
Once you have successfully invested in a project, you can have the repayment schedule as a guide. Repayment begins 1 month after a project has been fully-funded. As an example, if you invested on January 15 and on that day, the project was fully-funded, the first repayment schedule is on February 15.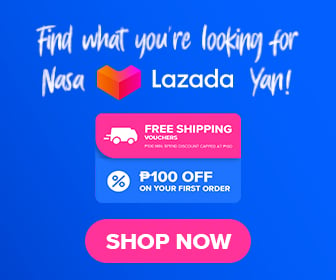 There are two types of repayment: Balloon and Equal. This will be discussed in detail in the next section.
E. Types of Repayments
1. Balloon Repayment
What is balloon repayment? In this repayment type, the Flint Philippines investor will receive only the interest gained every month.
The principal will be paid out on the last month plus the interest for that month.
For example, you have invested Php 20,000.00 for a project with a tenure of 8 months and interest rate of 13% per annum. Please refer to the details below:
Interest per annum (p.a.) = principal x interest rate = 20,000.00 x 0.13 = Php 2,600.00
Interest per month = interest p.a. ÷ 12 = 2,600 ÷ 12 = Php 216.67
Net earnings from interest = monthly interest x number of months = 216.666 x 8 = Php 1,733.36
Total project payout (8 months) = principal + interest = 20,000.00 + 1,733.36 = Php 21,733.36
In the above example, you will receive Php 216.67 (rounded off) per month for 7 months. For the last month (8th), you will receive the principal and the last interest.
Repayment per month for the first 7 months = Php 216.67
Repayment for the last month (8th) = principal + interest = 20,000 + 216.67 = Php 20,216.67
So if the repayments started on January, for example, the following are the repayments for the duration of 8 months:
January – Php 216.67
February – Php 216.67
March – Php 216.67
April – Php 216.67
May – Php 216.67
June – Php 216.67
July – Php 216.67
August – Php 20,216.67
Once the earnings are in your Flint wallet, you can now re-invest them in the next available project. In the example above, you can re-invest back Php 216.67 after it was paid out for the month of January along with other earnings or additional top up to a new project.
2. Equal Repayment
What is equal Repayment? For this type, the investor will receive the interest gained and the principal (in equal repayments) every month.
For example, you have invested Php 20,000.00 for a project with a tenure of 15 months and interest rate of 10% per annum. The net earnings would be 2,500. Every month, you will receive a repayment of Php 1,500.00. More on this below:
Interest per annum (p.a.) = principal x interest rate = 20,000.00 x 0.10 = Php 2,000.00
Interest per month = interest p.a. ÷ 12 = 2,000 ÷ 12 = Php 166.66
Net earnings from interest = monthly interest * number of months = 166.66 * 15 = Php 2,500.00
Principal per month = principal ÷ number of months = 20,000 ÷ 15 = Php 1,333.33
Principal + interest per month = 1,333.33 + 166.66 = Php 1,500.00
In the above example, you will have repayments amounting to Php 1,500.00 that you can re-invest in new projects. Of course, you can also withdraw the amount which will then be reflected in your designated bank accounts.
F. Registration requirements
Ready to register and get verified? Here are the requirements:
Two (2) valid IDs
One (1) proof of billing address
Below are the list of some Primary IDs enumerated in Flint's website. Check their website for the complete and updated list.
Philippine Passport
Driver's License
GSIS ID or GSIS UMID Card
SSS ID or SSS UMID Card
PRC ID
Integrated Bar of the Philippines ID
iDOLE Card
OWWA ID
COMELEC Voter's ID
School ID (for students)
The following are the secondary IDs:
NBI Clearance
Police Clearance
Barangay Clearance
Cedula or Community Tax Certificate
Voter's Certification
Government Service Record
Transcript of Records from University or College
Philhealth Card
PSA Marriage Contract
PSA Birth Certificate
Seaman's Book
Old Postal ID
PWD ID
TIN Card
G. How to register in Flint Philippines?
Like any other Fintech platforms today, it's very easy to register in Flint Philippines. Here are the steps:
Go to Flint's signup page: Flint Sign Up.
Enter the following:

First Name
Last Name
Mobile Number
Email Address
Investor Type = Individual
Around how much are you investing within the next 12 months

Set your password.
Confirm your password.
Click Submit. Flint will send a link to the email address you registered.
Check your email. Click the link to verify your email address. This will redirect you back to Flint's login page.
Re-log in to Flint. The following questions will display:

Are you familiar with crowdfunding?
Have you tried investing in the Stock Market?
Do you prefer a Flint Fund Manager to assist you will all your transactions?

After answering the above questions, you can now view your Flint Account Profile.
H. How to submit your Flint account for verification?
After successfully registering your Flint account, the next thing to do is to verify your account.
Still in your Flint dashboard, scroll down to the section Proof of Personal Identity.
Click VERIFY.
Enter your address details.
Click Submit.
Upload 2 valid IDs and 1 proof of address.
Click Submit.
Notification will display: "Verification Details Sent! Our team will verify the details sent by you in a timely manner."
Congrats! You can now view Flint's dashboard. Just wait for the email from Flint confirming that your account is already verified.
It would take 2 or more days for your account to be verified. As I remember it, my account was verified in just 2 days. By the way, I have also added my bank details aside from submitting my Flint Philippines account for verification.
I. How to top up funds to your Flint wallet?
There are many ways to add funds to your Flint wallet. The following are the payment methods that are currently available in the platform:
Online Banking

Bancnet ATM Card
BDO Online Bills Payment
BPI Online
PNB Online Bills Payment
UCPB Online Bills Payment

Mobile Wallet
Over-the-counter

BDO Over The Counter
BPI Over The Counter
PNB Over The Counter
SBC Over The Counter
UCPB Over The Counter
ECPAY
7 Eleven
M Lhuillier
My favorite top up method is via Mobile Wallet thru GCash. It's very convenient, fast and real time. What I do is park my money intended for Flint Philippines in GCash GSave. I withdraw from GSave to GCash when needed. After that, I transfer the amount to Flint.
If you don't have a GCash account yet, you can register through this link: CREATE A GCASH ACCOUNT. Note: Freebies are subject to promo availability from GCash.
J. How to top up via GCash?
The following are the steps to top up via GCash:
Log in to your Flint account
Tap TOP-UP in the dashboard. This will open the TOP UP screen.
Enter the following:

Payment Method = Mobile Wallet. This will auto-populate the next field with value 'GCash'
Amount = enter your desired amount

Tap SUBMIT. This will open the Paynamics payment portal. You may check the Order Summary and Billing Details tab.
In the Order Summary tab screen (default), check if Total Amount is correct
In the section Payment Options, check the checkbox "I have read and agreed the terms and conditions."
Tap Continue. This will open the GCash payment portal. Check if the Amount Due and the mobile number is correct.
Tap NEXT. GCash will send the one-time-PIN or authentication code to your registered mobile number.
Enter the 6-digit authentication code.
Tap NEXT.
Enter your 4-digit GCash MPIN.
Tap NEXT. This will display the GCash PAYEXPRESS screen. You may double check once again the amount.
Tap PAY PHP <AMOUNT>. For example, PAY PHP 3,000.00.
The next screen is the SeedIn screen confirming that transaction is successful. The following are displayed. You may screenshot this for future reference:

Merchant Reference No.
Paynamics Reference No.
Transaction Amount.

Tap Continue to return to your Flint Philippines dashboard.
Normally, top up from GCash to Flint is real time and is reflected right away in the dashboard. Sometimes, it takes a few minutes. There are also times when you just need to refresh for the amount to be displayed.
K. How to fund a Flint Philippines project?
1. What to do before funding a project
Funding a project is very easy. In just a few clicks, your money is on its way to giving you additional income a month from now. However, what takes time is waiting for an available project.
Nowadays, a project can be successfully crowdfunded in just an hour or a few hours. When I started in Flint Philippines, I can re-assess for many hours if I want to add more funds to a project I just funded. Now, when a project comes out, an investor must fund immediately as a project becomes fully funded in less time.
Before funding a project, make sure that you already have funds in your wallet as this makes investing easier. Topping up while a project is open and investing is ongoing is not advisable. There are times that the platform becomes very slow that adding money to your wallet is difficult.
Before funding, you can also evaluate a new project. Flint Philippines has provided useful tabs found at the bottom of the screen. You can check the details of a project such as the investment summary, location, repayment schedule and investment calculator.
2. Detailed steps to fund a project
Here are the steps to fund a project:
In your Flint menu, tap LIST OF INVESTMENTS. This will open the Available Investments screen.
In the latest project, the following are displayed: Selling Price, Min. Invest, Funded and Tenure. Percentage of the amount already crowdfunded is displayed in 'Funded.' Number of months or duration of the project is displayed in 'Tenure.' Note: If the text in a project is blurred, it means that the project is not available anymore.
Tap FUND. You may check in this screen important information about the project. You may also check the investment calculator to check the expected net earnings from this project.
Tap FUND.
Select the Payment Method. Select Flint Funds if you wish to use the funds in your wallet.
Enter the amount you want to fund for the project.
Tap SUBMIT. This will display the confirmation message "Success: Listing successfully funded."
Tap CLOSE.
Congrats! You have just successfully crowdfunded a project in Flint Philippines! You may check your Flint dashboard and check the My Investment section. All the Flint projects you have invested in are listed in this section. The Amount Funded field will display the amount you have just funded for a specific project.
L. How to withdraw funds from Flint Philippines?
To withdraw your Flint funds from your wallet, just go to the dashboard and tap WITHDRAW. Funds will be deposited to your registered primary bank account. This takes 5 working days.
M. Frequently-asked questions (FAQs)
1. How can I contact Flint Philippines?
You may email Flint on this email address: contact@flint.com.ph.
2. Should the investment amount be strictly in increments of Php 1,000.00?
No. You may invest an amount that is equal to or greater than 1,000 up to the last centavo. For, example, you may invest 1,157.35 or 29,999.99.
3. Are projects in Flint Philippines always available for investing?
Projects are not always available for investing. We have to wait for posting of new projects so that we could invest.
4. How long does it take for projects to be fully funded?
Nowadays, it takes only a few hours for projects to become fully funded. You may follow Flint's social media accounts and join the official FB group to be notified if there's a new project.
5. How long is the duration of Flint projects?
Based on my personal experience, the projects range from 8 to 15 months. Investors who were with Flint Philippines from Day 1 may have a different experience regarding the duration of projects.
6. Can I still invest if a project is already fully funded?
The answer is 'No'. If you weren't able to fund a particular project and it has reached the crowdfunding target amount, the details will be blurred and will not be available on your end.
7. Is topping up to Flint wallet real-time?
Yes, if you're using GCash to top up to your Flint wallet.
8. I topped up but the amount was not reflected in my Flint wallet. What should I do?
If after a few minutes and after refreshing your browser for sometime, the amount is still not displayed, you may contact Flint Philippines and Paynamics via email.
9. What about tax and fees?
You will receive the net interest amount of your investments. Currently, tax is already taken cared of by Flint Philippines.
Final Thoughts
Crowdfunding is not a new concept in the Philippines. Some of us might already have been involved with a few of them. However, crowdfunding enabled by Fintech or financial technology is an emerging phenomenon in recent years.
Many crowdfunding platforms came out with focus on different areas such as lending, agriculture, small enterprises, and many more. The first one I've joined is diversified in many businesses. Sadly, a few of these platforms (including the first one I've joined) weren't able to survive in this pandemic. Before that happened, they have also issues with their registration with the Securities and Exchange Commission (SEC).
I have been hearing about Flint Philippines since its inception. I thoroughly research about the platform for many months before finally signing up. Then it took again months before I finally wrote about it here in The Wise Coin.
Is it worth investing in Flint Philippines?
Yes, it is! For the past months, it has provided me with passive income from the projects I have invested in. Not only that, investing is so easy and fast.
Interested? You can sign up using this referral link: Flint Sign Up. Full disclosure: When you use this link to register, I may receive a referral bonus when you invest in Flint Philippines. Thank you for supporting The Wise Coin!