How to Send Bitcoin via Coins.ph App
Are you looking for a way to send bitcoin as payment? Well, you've just landed at the right place! In this post, I'm going to show you the steps to send bitcoin via Coins.ph app.
Why should we send bitcoin instead of the usual methods that are available in many apps nowadays?
Well, there are instances when sending bitcoin is the only possible method based on our specific needs. I will illustrate this further below.
Why Send bitcoin via Coins.ph?
A few months ago, I have to pay for the services of someone who lives abroad. As for the payment, he gave me 3 options. Unfortunately, the first two options require me to transact outside which was not possible at that time.
Because of the COVID-19 pandemic, there were certain restrictions set by the government. Therefore, I should opt for a method that I can perform in the comfort of my home.
It seems that there is only one option left for me. I know that one of the features of Coins.ph mobile wallet app is the use of bitcoin. So I checked it out and tried it for this specific transaction.
Ready to know how it's done? Let's dive in!
Convert first before you send bitcoin via Coins.ph app
Coins.ph wallet's currency is in Php. So before we send it in bitcoin, we have to convert it first. If you need more funds, you have a lot of options to cash in to Coins.ph.
Note: There is an option to send directly to a BTC Wallet address in PHP tab. However, when clicking the Enter BTC Wallet address, it says "Be sure to send only PBTC to this address" which is not ideal for our goal here.
Below are the steps on how to convert your Coins.ph funds to bitcoin. It is very easy and it's very intuitive in the app.
Log in to your Coins.ph account.
Check your wallet and make sure that you have enough funds in your Coins.ph wallet.
Tap Convert. This will display the 'Customer Confirmation for Transaction Limits'. Read it and confirm that you agree.
Check 'I have read and accept this waiver.'
Tap Next. The next screen is where you can convert your funds from PHP to BTC. You will see 2 sections: a) "You are converting from" and b) "You will receive."
Change "You will receive" to BTC. Make sure that it is BTC as other options are also available like BCH, XRP, and ETC. As I see it, this defaults to ETH.
Enter the value in PHP or in BTC depending on your needs. The other section adjusts based on the value you enter. (Notes: If the payment amount is defined in BTC, you may enter in the BTC section.  In my case, I put the value in Php as this is suited to my need at that time. The recipient has provided me the value in USD so I just entered the value in Php based on the current conversion from USD.)
Once the amount is set, slide to convert (You can see this at the bottom of the screen). Note that exchange rates are dynamic and may change when you convert to bitcoin. Coins.ph will display a message informing you about the change just in case it happens. You may cancel or confirm the conversion. It says "Rate changed: Whoops! The exchange rate has updated to <amount>, please confirm before continuing. (Cancel, Confirm)."
In the BTC tab, you will see your funds that are converted to bitcoin. Next to it is the amount in Php.
That's all! You have just converted you Coins.ph fund to bitcoin. So easy!
How to Send bitcoin via Coins.ph app
Once your money is converted to bitcoin, it is now ready for sending. In this section, you need to have the BTC wallet address of the recipient.
Below are the steps to send bitcoin via Coins.ph app:
Open the BTC tab of your Coins.ph app.
Tap Send. This will open the Send BTC screen.
Tap 'Enter BTC Wallet Address'. Another Send BTC screen will display. It says "Be sure to send only BTC to this address."
Enter the BTC address. A BTC address has many characters. Make sure that you type or copy and paste the correct and complete characters. You can also scan a QR code if you want. You may tap the Scan QR code icon at the right portion of the BTC address field. A new screen will display for you to scan the code. You may also tap Upload QR code as another option.
Tap Send BTC.
On the next screen, you will see the bitcoin wallet you are sending funds to. Below is the field for entering the amount in bitcoin.
Enter the amount in bitcoin. Notice that below this field, you will see the conversion in Php. This is dynamic and will adjust depending on the value you entered. You may also check the Total amount to pay field. This is the sum of the amount you are going to send and the blockchain fee amount.
Choose the blockchain fee amount. The options are Low, Medium, and High. The default option is Low. For this, I just selected High. Note that the blockchain fee amount is dynamic and may change while you are performing this transaction.
Check the checkbox "I understand that Coins.ph transfers are non-reversible and have read the note on customer protection."
Slide the arrow (SLIDE TO SEND). This will display a notification that states "The funds will be immediately deposited in the recipient's wallet and cannot be recovered. To stay safe, please verify the recipient's identity before completing this payment. (Cancel, Continue)"
 Tap CONTINUE. This will display the verification screen. The code will be sent to your registered mobile number. You may also choose to send the code to your email if it is more convenient for you. This is what I have done. Check your email for the verification code sent by Coins.ph
Enter the email verification code.
Tap SUBMIT. Note: As mentioned, there are times when the blockchain fee becomes dynamically updated. If this happens, a pop-up message will display: "Whoops! We had to update the blockchain fee to <amount>. Please confirm before continuing. (CANCEL, CONFIRM)"
Once sending is successful, the Transaction Complete screen will display. You can check here the status, the date and time, and the reference ID.
Check the status of the transaction. When it says Pending, it means that the process is still ongoing. You may ask the recipient if he or she has already received the money as sometimes the status is not accurate. Another option is to check the transaction details in Coins.ph History. Just click the transaction and you will see the status.
If you want, you may also check the blockchain record by tapping the link 'Show Blockchain record.'
Final Thoughts
It's really great that I was able to send bitcoin via Coins.ph. In just a few minutes, the amount was received by my contact in a different country.
Instead of signing up for any of the other methods that he suggested and going outside to transact, I was able to save a lot of time and completed the transaction in the comfort of my home. Awesome, just awesome!
Have you tried sending bitcoin via Coins.ph? Please share it for everyone in the comments below. Thanks.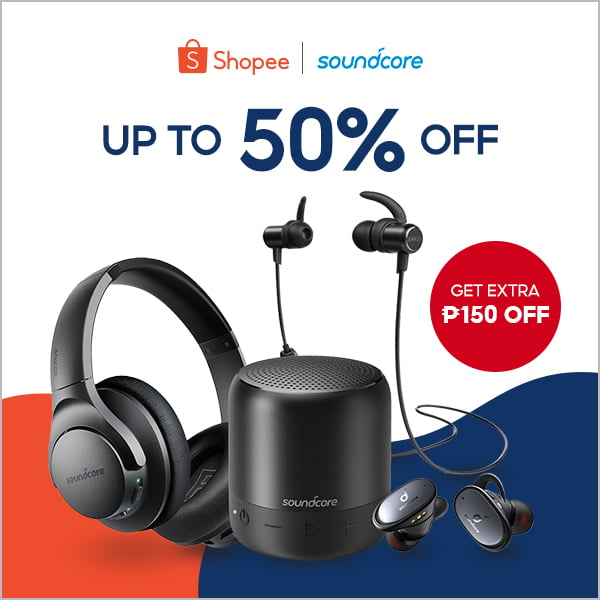 If you need more information, you may check the Coins.ph official website.